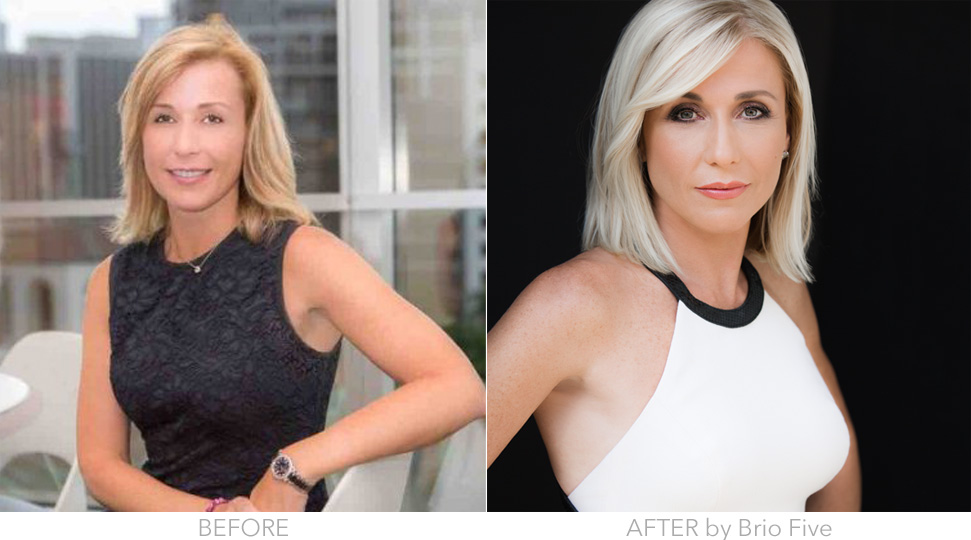 When Carrie discovered Brio Five she was in the middle of leaving a senior executive position at Bank of America Merrill Lynch to launch her own independent consulting firm, Carrie Moore International. Although she was full of excitement, she faced the daunting challenge of finding the right company to create her visual brand to reflect her authentically.
It was when she met Sandy Grigsby at a business conference that magic happened. Together they realized they had a similar mission, to empower and uplift women looking for something better. Carrie put her trust and faith into Sandy and her team, who in turn produced an amazing result demonstrating the many facets of beauty and radiance Carrie held within. Carrie used her photos to launch her She is Excellence Initiative and to properly brand herself on her new website.
She continues to support the mission of empowering women via her alliance with Brio Five and we support her in all that she does. Thank you, Carrie, for being such an inspiration, and powerful representation of our fabulous mission!
Learn more about Carrie Moore at carriemoore.com.