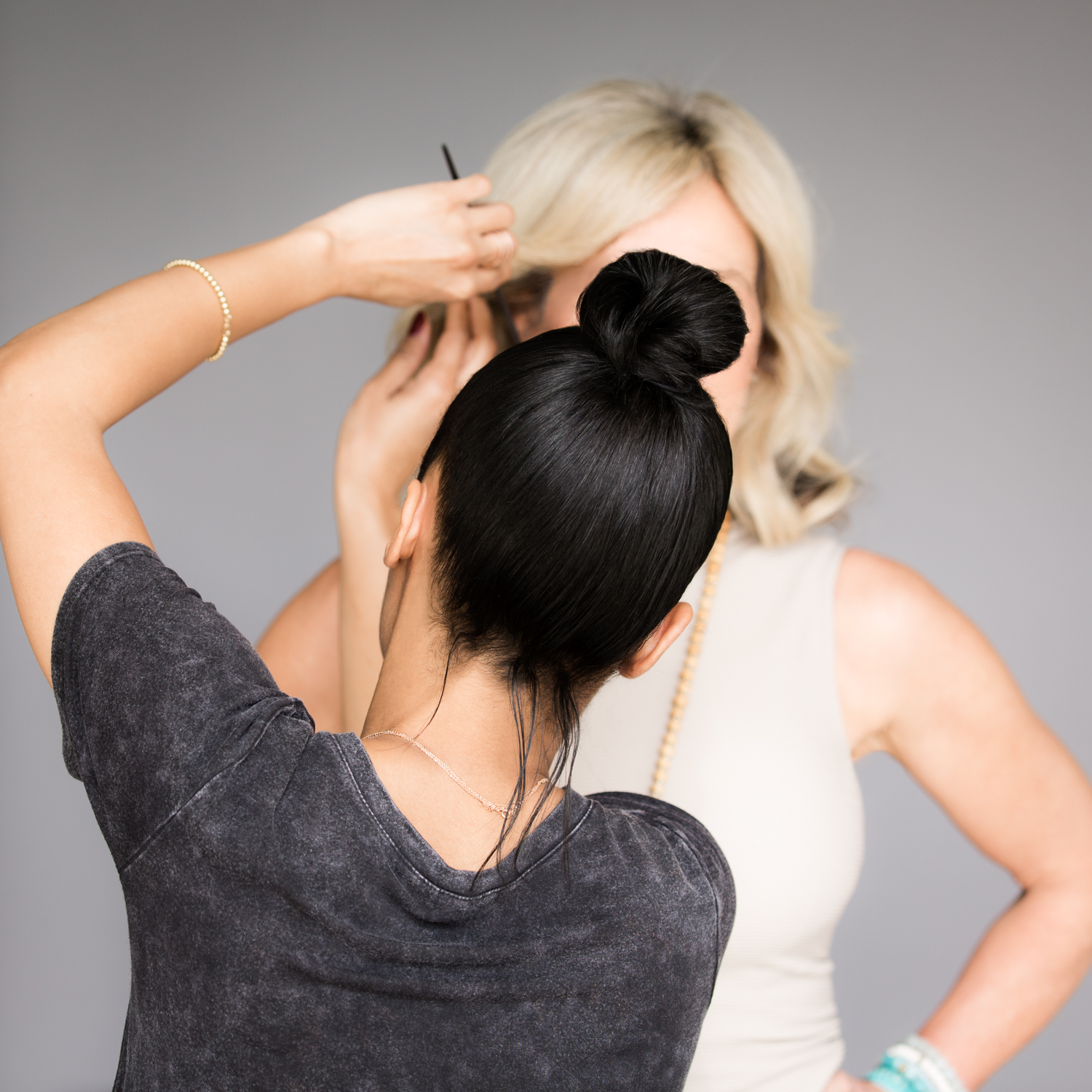 Putting on makeup for many women is a hassle, especially natural makeup. If you are a mature woman, putting on makeup effortlessly while bringing out your best features can be a great confidence boost. Read on for the best ways to put makeup on and feel picture perfect every time you step out!
BASE
Before makeup application you must start with a great base. This means prepping your skin for makeup. Slather some moisturizer on, followed by sunscreen to hydrate and protect your skin from the sunlight you will be exposed to throughout your day. Then put on some primer, a primer will allow your makeup to stay on your face. There are many types of primers out there, so you can choose one that compliments your skin. For example, there are many hydrating primers or color-correcting ones that cancel out any skin discoloration. Check out this article on Allure for the best primers in the game.
FOUNDATION
Like primers, there are many types of foundations with different finishes and levels of opaqueness. For a natural look, a low coverage foundation will look best. That way your skin will look flawless but not overdone. You can choose a dewy finish if your skin is dry or a matte foundation if your skin is on the oily side. You find your correct shade by swatching a bit of foundation on your jaw. The color that disappears is your perfect shade. A beauty blender or foundation brush is great for applying foundation.
Other options could be a BB cream or a tinted moisturizer, which offer coverage to even out the skin tone but is not heavy.
Concealer under eyes and dotted just on the areas that need covering will add brightness to your face. The key is to go only one or two shades lighter than your foundation. A trick is to apply concealer under and in a triangle on the dark circles so that light reflects back to cover them.  Hot and Flashy on Youtube has some of our favorite videos on natural makeup for mature faces. 
CONTOUR
Contouring is where you play with light and shadows to either hide and brighten certain features of a person's face. Use this trend to your advantage to show off what you like and hide what you don't! The trick is to not do a harsh contour and use a contour shade that looks like it could be a shadow on your face. The rule for contouring is to use the contour to hide and highlight the areas that you want to bring out. Bronzer is a must but only one sweep and lightly pat on your bronzer color, be sure to pick a shade that looks like you have a slight tan (a Northern California tan not a tan from Cabo). Blush is great but be subtle you should do "pinch your cheeks" blush, just one pat on the apples of your cheeks.
EYES
What gets our goat at Brio Five is jarring black eyeliner, that totally engulfs your eyes, making them look like dark black pits. The only time that this black heavy eyeliner looks good is if you are going to be a witch for Halloween. Please beauties let your eyes shine and no heavy eyeliner. A little thin line as big as a hair to accentuate your eyelashes is fine but please nothing thicker than that.
To start your eyeshadow use a primer and use neutral/ natural colored eyeshadows like light golds, peaches, light bronzes and nudes. Good eyelashes are key if you don't have much hair there we recommend Latisse or lash extensions. But a good mascara and curler will do wonders. Always curl your eyelashes and use a great mascara that is volumizing and lengthening without clumps. Eyebrows are so important and many women skip this step. Eyebrows give your face a whole different shape. Use an excellent pencil or brush lightly to fill in your brows against their natural growth. Always use the eyebrow makeup very lightly never press hard when doing any makeup.
SKIN CARE and LIPS
I combined skin care and lips because when you have a steady skin care routine you can look flawless, even makeup free with just a lip balm. To read our tips on skin care click this blog post. For lips remember to use a lip scrub twice a week and use a good lip balm. Eco Lips and Sugar Lip Treatment are our favorites at Brio Five. For lip color use simple colors that are natural like rosy pinks or nudes to bring out your natural lip color and pout!
Do you want to produce an image that shows your best self and conveys your inner beauty?
Book a Call with Empowerment Photographer Sandy Grigsby.